Management Staff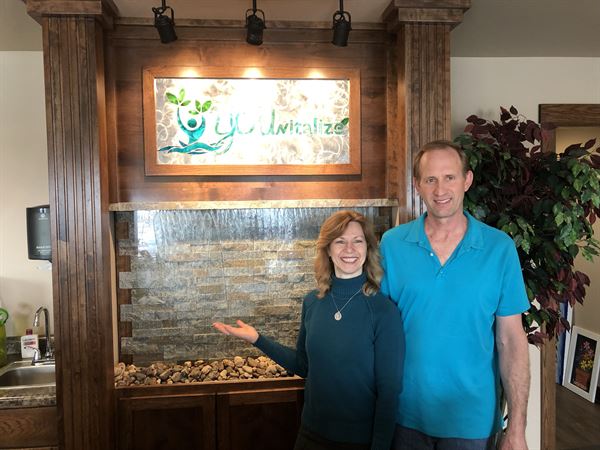 Shar and Gene Dukart,
Owners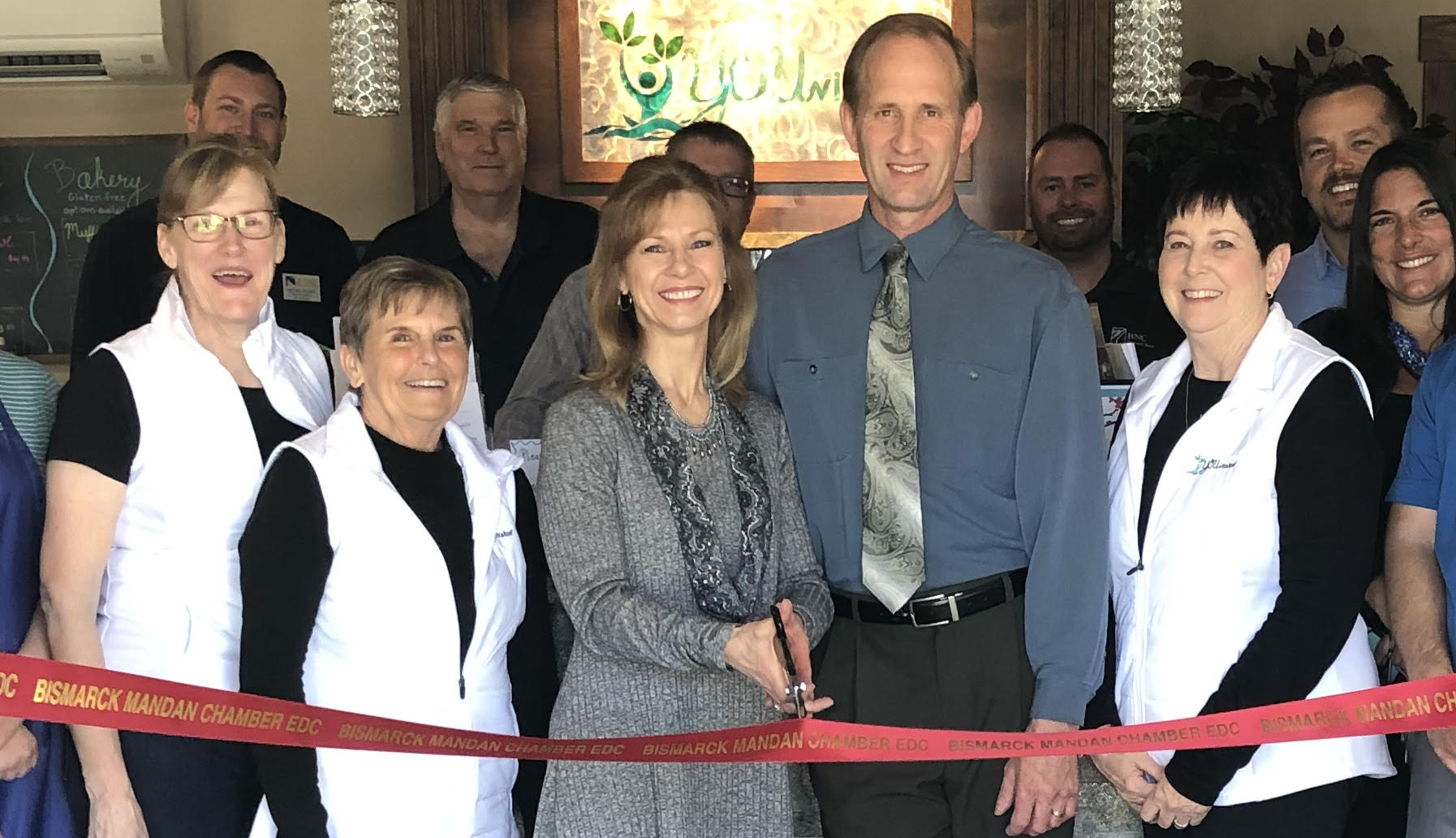 Shar Dukart is an enthusiastic entrepreneur with a passion for overall wellness, fitness, and all things spa. She spent the past five years dreaming about owning a fitness and wellness spa, accumulating ideas along the way. Her many years of gymnastics experience and coaching led her to bungee and aerial silk fitness. She is certified as the first Fly Bungee Fitness and Fly Fit Aerial Fitness Trainer in North Dakota. After graduating from Napoleon High School, Shar went on to become a Master Cosmetologist, then earned a degree in Business Management from Bismarck State College. She is married to Gene Dukart, owner of GD Cabinets and Construction; Gene's craftsmanship is evident throughout the YOUvitalize facility. In her spare-time, Shar enjoys camping with family and friends and spending time with her husband, son Brian, and two grandsons, Gavin and Holden. She has dedicated YOUvitalize in remembrance of her daughter Brittany, who was a fabulous Master Cosmetologist and Nail Tech. Shar's goal is to provide a positive, fun, no judgement, community atmosphere where everyone feels welcome and is excited to get fit, stay healthy, and melt away the stresses of the day.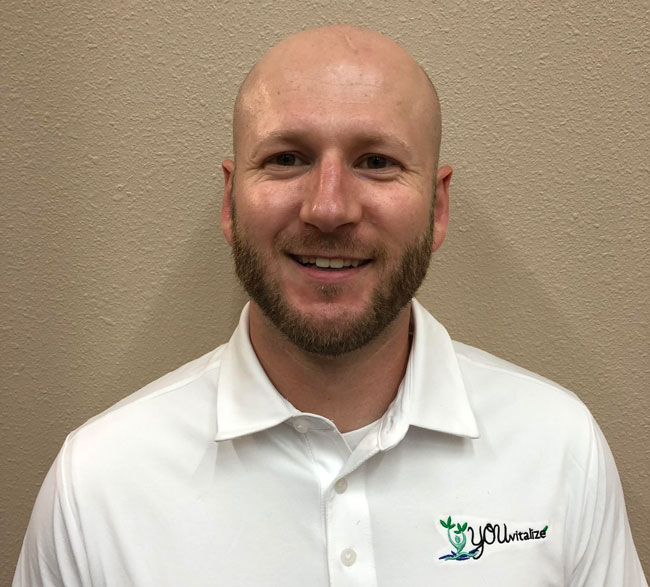 BRIAN LEIER,
OPERATIONS MANAGER
Brian earned a Bachelor's of Science in Nursing from the University of North Dakota and has over five years of experience in critical care. He is trained in CPR and First Aid which is a valuable asset to YOUvitalize. Brian has a passion for health and fitness and enjoys helping people with long term health promotion and disease prevention through exercise and healthy eating habits. Brian is originally from Bismarck and is excited to be back helping the community. In his free time, he enjoys being physically active, hunting, fishing, and spending time with his son Holden.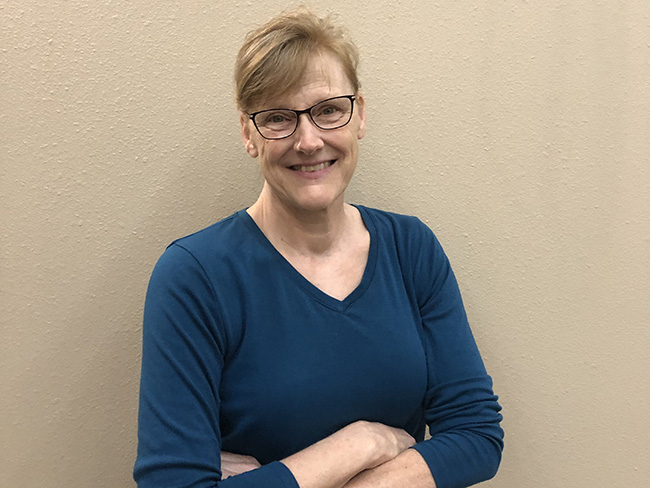 Paula Kuhnley,
Smoothie Bar Manager
Paula has numerous years of experience in management in the restaurant and catering industry. She has also pursued health and wellness for many years and is a passionate advocate for natural healing and organic foods. She is excited about providing our patrons with yummy, healthy food options. Paula loves working with people and has a desire to help others be the best they can be. 
Fitness Instructors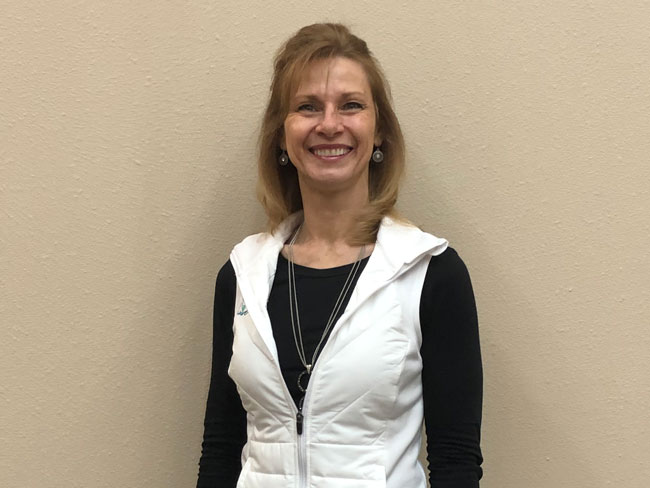 Shar Dukart,
Bungee Fitness, Iso Body Tone, Aqua Fit
Shar has a passion for health and fitness. Her many years of gymnastics and coaching led her to bungee and aerial silk fitness. She trained in Minneapolis and is certified as the first Fly Bungee Fitness and Fly Fit Aerial Silk Fitness Trainer in North Dakota. She is also an AFAA Certified Group Exercise Instructor and she loves combining fitness with fun.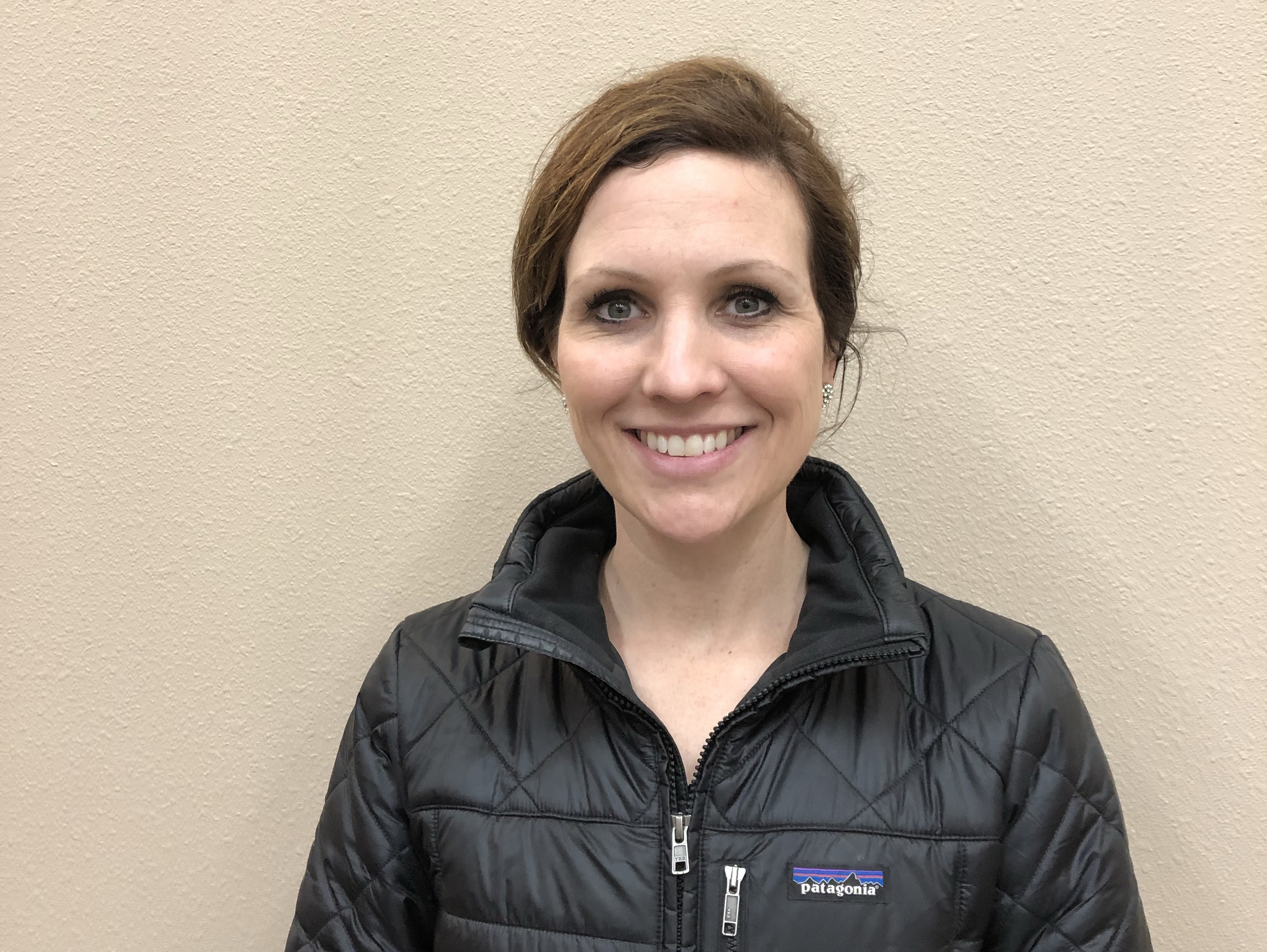 Kristin Fylling

,
Core Tabata (HIIT)
Kristin is an AFAA Group Fitness Exercise Instructor specializing in Tabata. She is also an occupational therapist and is married with three kids. Kristin has been involved with Tabata for several years and enjoys the motivating aspect of group fitness.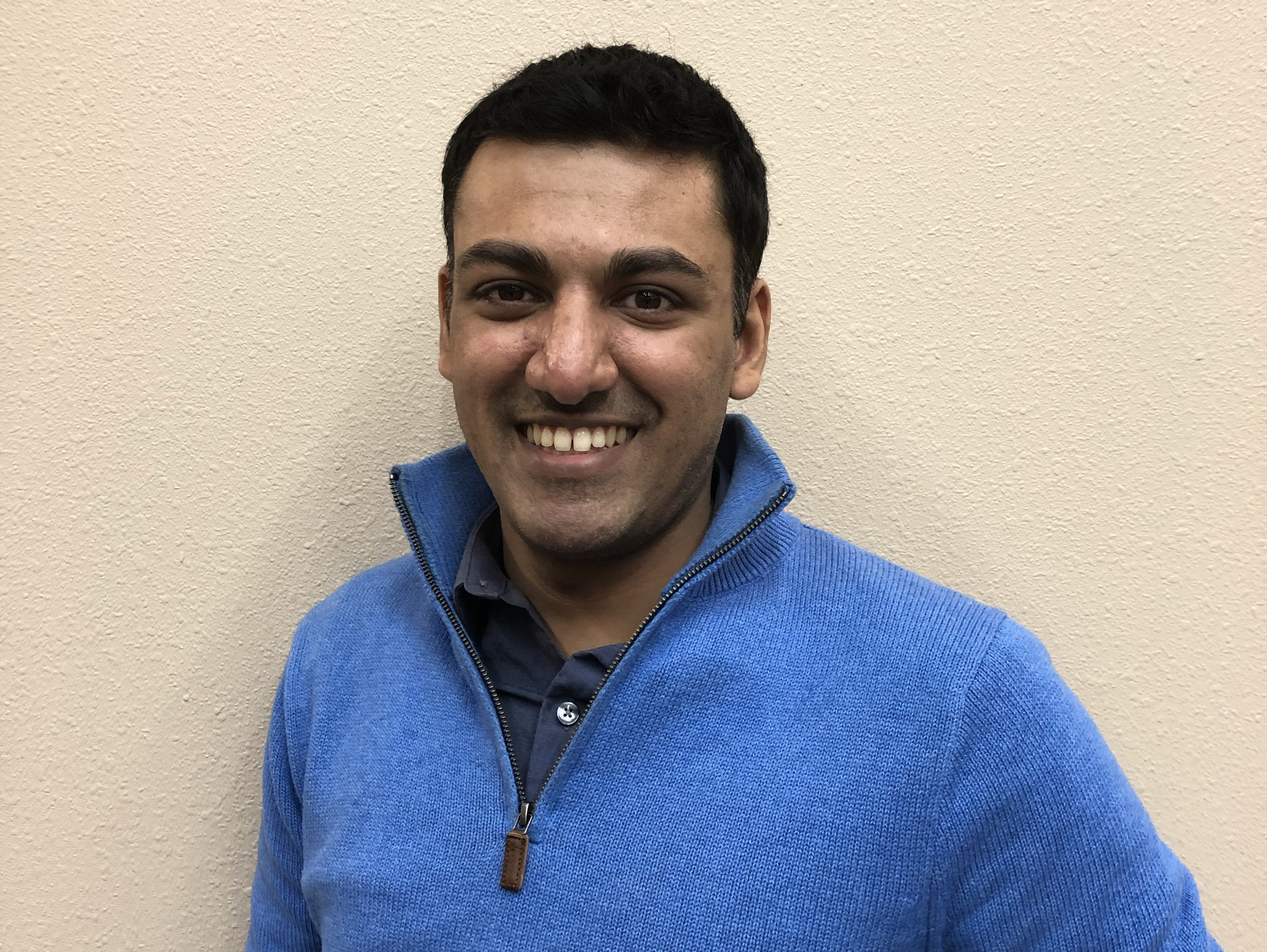 Nikhil Kalothia 

,
Cardio Kickboxing
Nikhil is a AFAA Certified Group Exercise Instructor & Personal Fitness Trainer, CPR/AED With 2 years of group fitness teaching experience. As a public health professional, I love guiding people toward happier and healthier lives by using a variety of fun and unique exercises that challenge and excite their bodies and minds in new ways.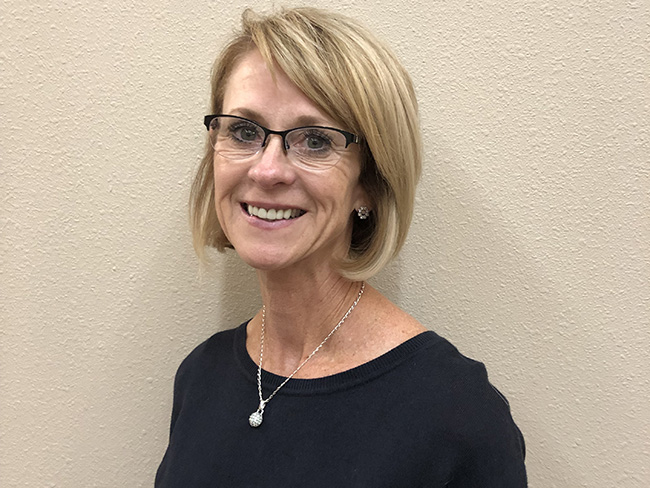 Libby Bakken

,
Silver Sneakers Gentle Yoga, Strength & Balance
Libby is a Certified Health Coach through the Health Coach Institute with over 154 Continuing Coach Education hours. She is Certified in "Nutrition & Healthy Living" from Cornell University's and a Certified Facilitator with the American Heart Association's "Healthy for Life" program. Libby is also a Certified Personal Trainer with a specialization in Senior Fitness from the National Academy of Sports Medicine, a Certified Adult Nutrition, and SilverSneakers Instructor in "Strength & Balance" and "Gentle/Beginner's Yoga". Libby is happy to design customized "one on one" Personal Training Programs to meet your unique fitness goals.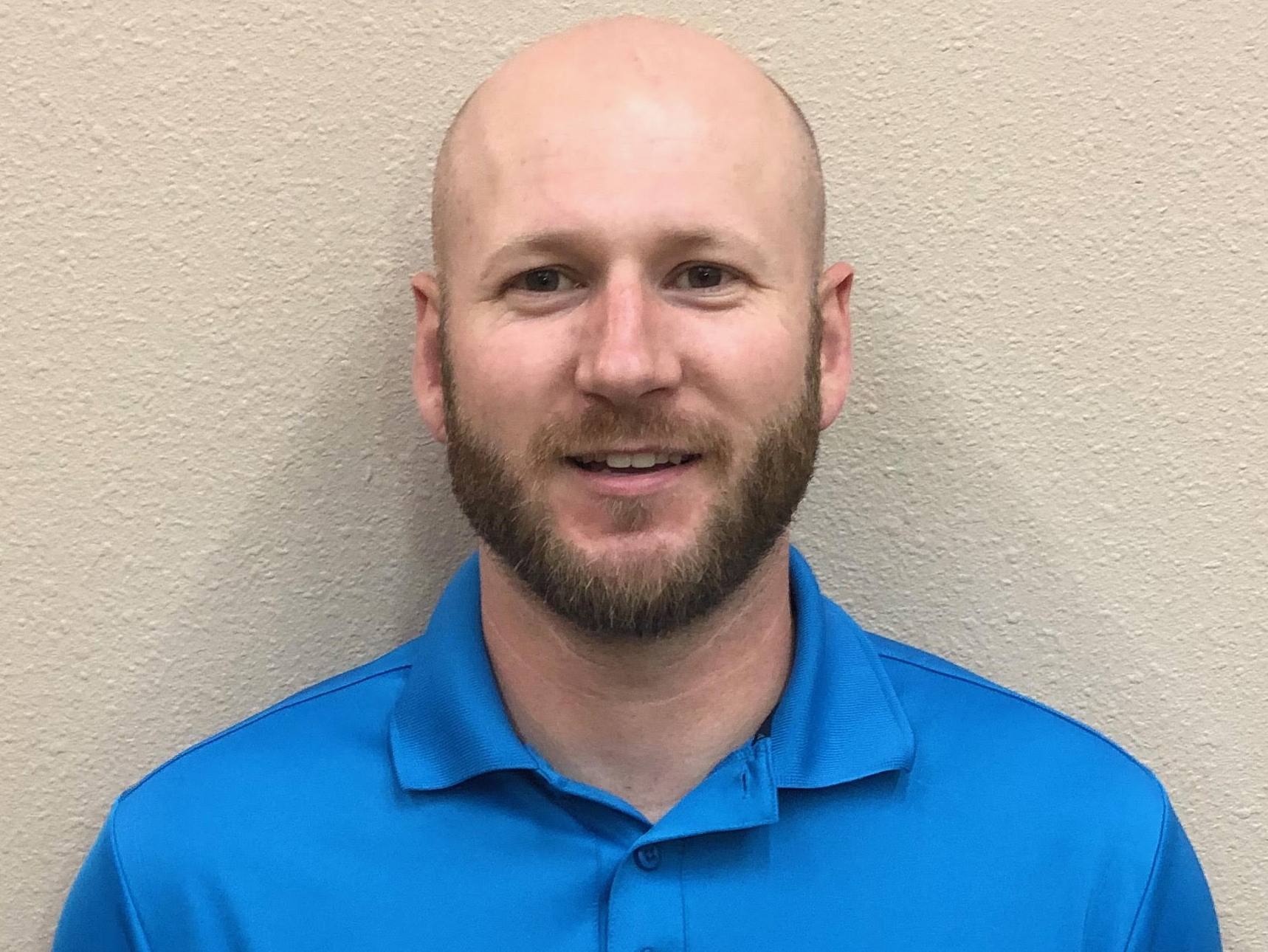 BRIAN LEIER

,
CIRCUIT BOOTCAMP
Brian is an AFAA Certified Group Exercise Instructor and Personal Trainer who enjoys the motivational and accountability factor of group fitness and bootcamps. He instructs circuit training classes that involve different stations, which include moderate to high intensity aerobic and resistance training. It is a great 45-minute, full body workout that provides benefits such as burning excess body fat, developing lean muscle, and improving cardiovascular endurance.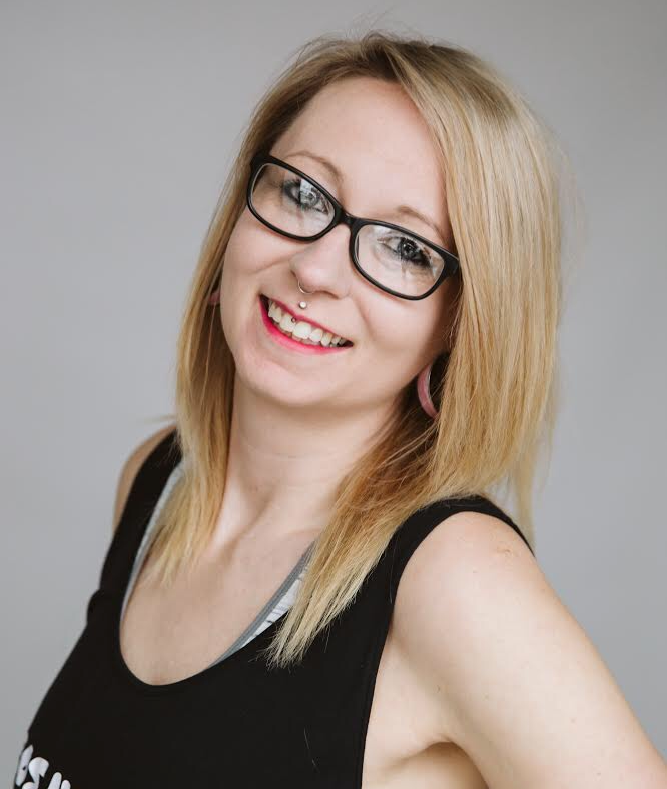 Britany Walrath

,
Mixed Level Yoga
Britany's four-year practice led her to complete the 200 RYT with Transitions Yoga through Yoga Alliance in March 2018. She continues to be a student by attending workshops and yoga conferences. Britany teaches both Vinyasa Flow focusing on strength and breath work, and Slow Flow which is a gentle style of yoga focusing on breathing and deepening your body into yoga poses. She practices yoga to gain mental clarity and to nourish her mind and body free from stress and anxiety. I teach yoga to share all the benefits of yoga with everyone no matter their physical limitations. A huge "thank you" to Sigrid Strebe for opening up her studio to me and teaching me how to grow and continue to learn.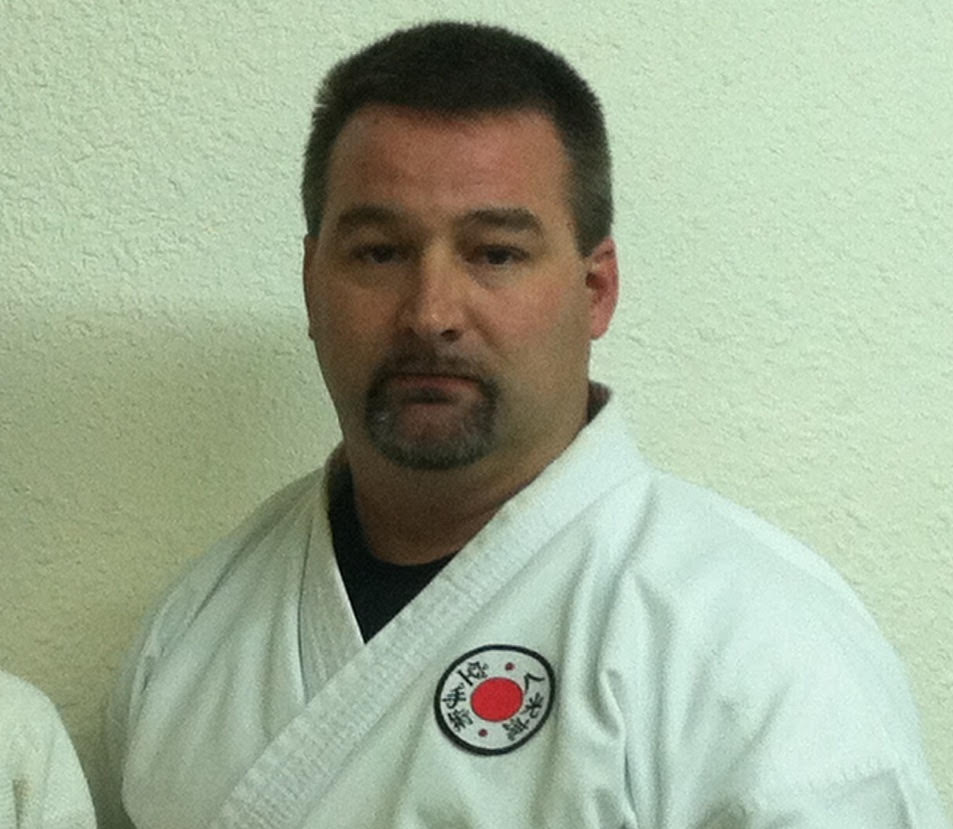 Steve Roehrich,
Traditional Martial Arts, Self Defense Workshops
Steve is a former Marine Corps hand-to-hand combat instructor. He is also a former Defensive Tactics instructor for the Sheriff's Dept. Steve has 25 years of experience studying the Martial Arts and is a 3rd Degree Black Belt in Hakkoryu Karate-Jitsu and a 3rd Degree Black Belt in Goshin Budo Jujitsu. He has a passion for teaching his student the Traditional Martial Arts and also equipping anyone wanting to develop the skill of Self Defense. He enjoys spending time with his son Ben and daughter Rachel.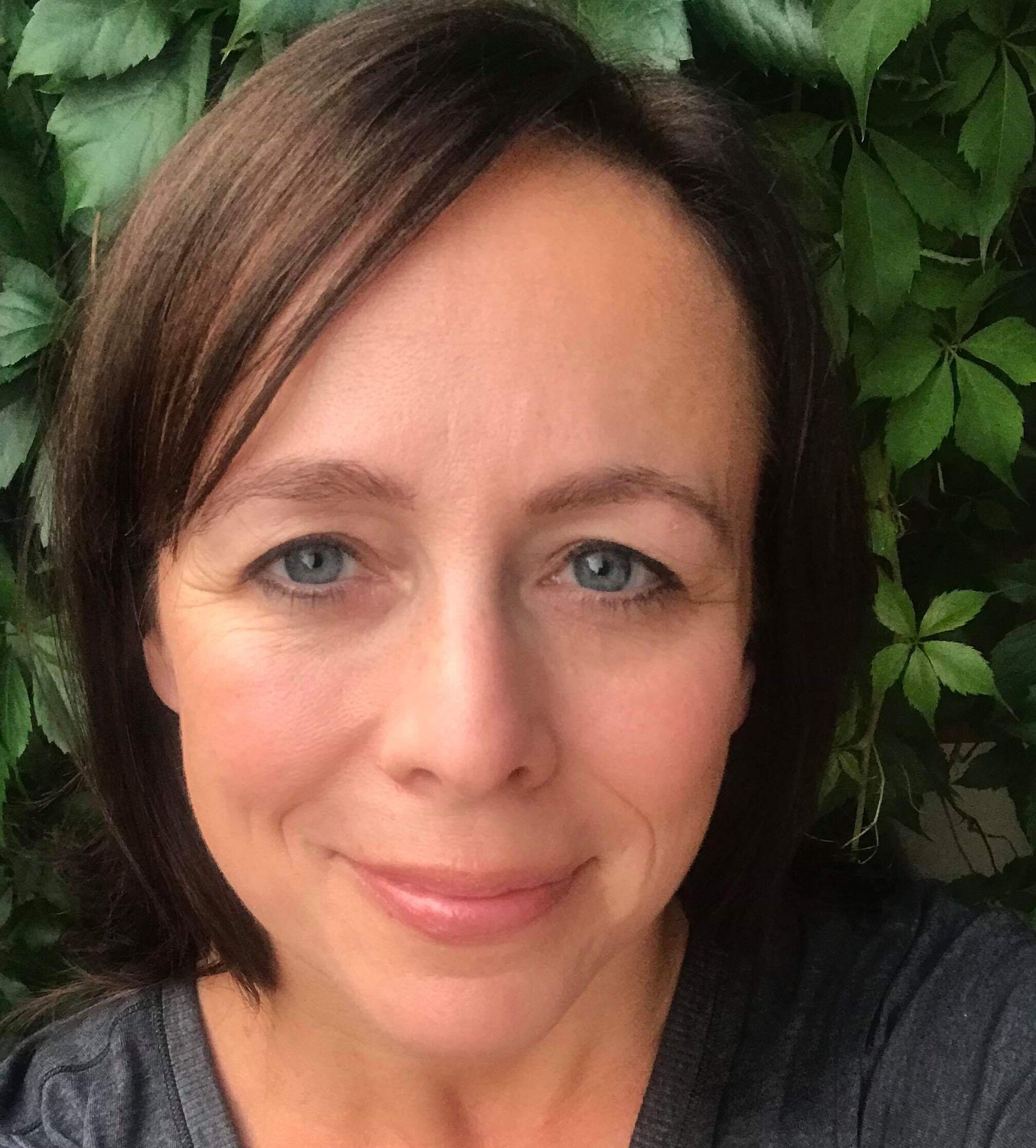 Candace Brannan

,
Candlelight Yoga
Candace is a certified yoga instructor through the Yoga Center of Minneapolis. Trained in a variety of techniques, methodology, philosophy, and anatomy, she aims to tailor the yoga practice to participants involved. She understands that people practice yoga for a variety of reasons—to increase or maintain flexibility, to release stress, and perhaps, as a spiritual practice. She sees yoga as a way to help create peace in the body and mind. Candace holds a Master's in Education, and teaches at Mandan High School. She and her partner, Keith, have a big, beautiful, blended family.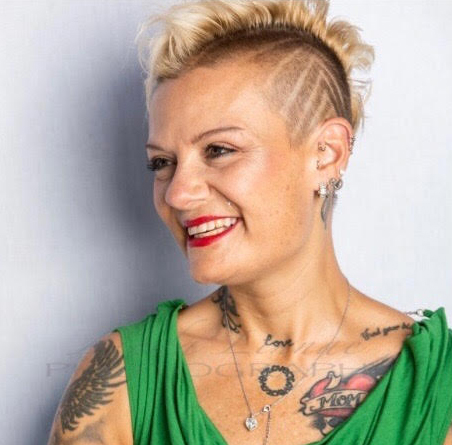 Nikki St. John

,
Cardio Dance
Nikki St. John has literally been dancing for over 40 years. Starting at the age of 2, graduating with dance, going on to pursue the entertainment side of dance with such things as "WCW Nitro Girls" and now embarking on 14 years of owning a successful dance company (The DFy Project) in Dickinson, ND. Nikki has judged dance professionally in California all the way to NY, and has taken her own dancers to Spain. Nikki has learned Cardio Dance & Fitness from her friend and co-choreographer Greg Fountain of the movie "Step Up Revolution."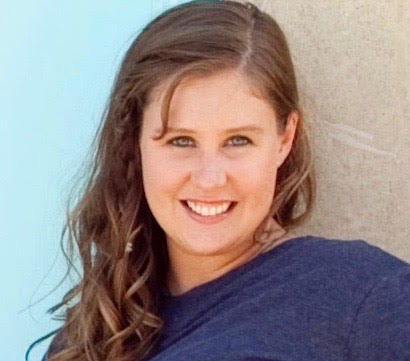 Stephanie Hammes

,
Bungee Fitness
Stephanie is a wife and the mother of two beautiful girls. She works for Sanford Health in Clinical Information and enjoys Musical Performance and Dance in her spare time. Her years of dance experience led her to YOUvitalize where she gravitated to the Bungees. Stephanie did her Bungee training under Shar Dukart and finds her Bungee workouts to be a great way to stay fit and healthy. She enjoys helping her Bungee clients get a great full body cardio workout while having fun at the same time.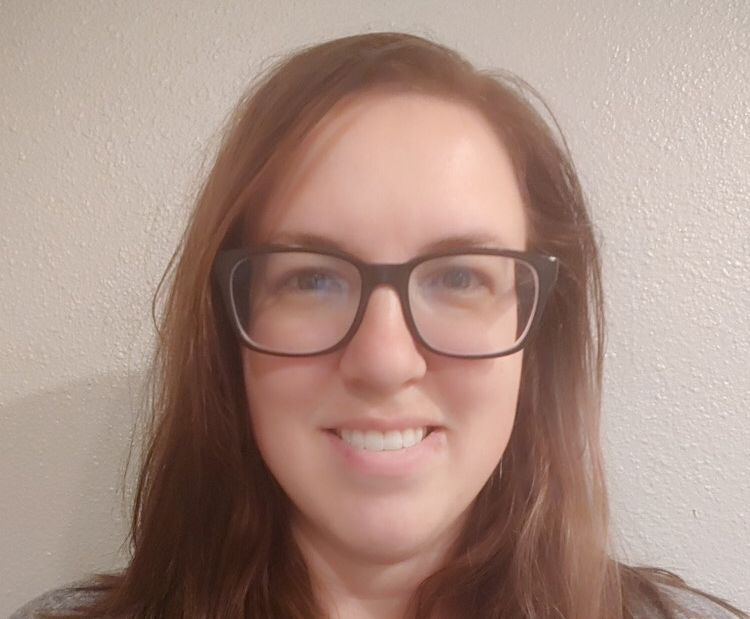 Kelly Fry

,
Hip Hop Fit Instructor
Kelly has a passion for all things music and dance! She has 7 years experience in group fitness, ranging from Zumba, Hip-Hop, and bootcamps. Kelly believes functional fitness is the best way to stay active, and dance gives our clients that through natural, full body movements.
WELLNESS & SALON SPA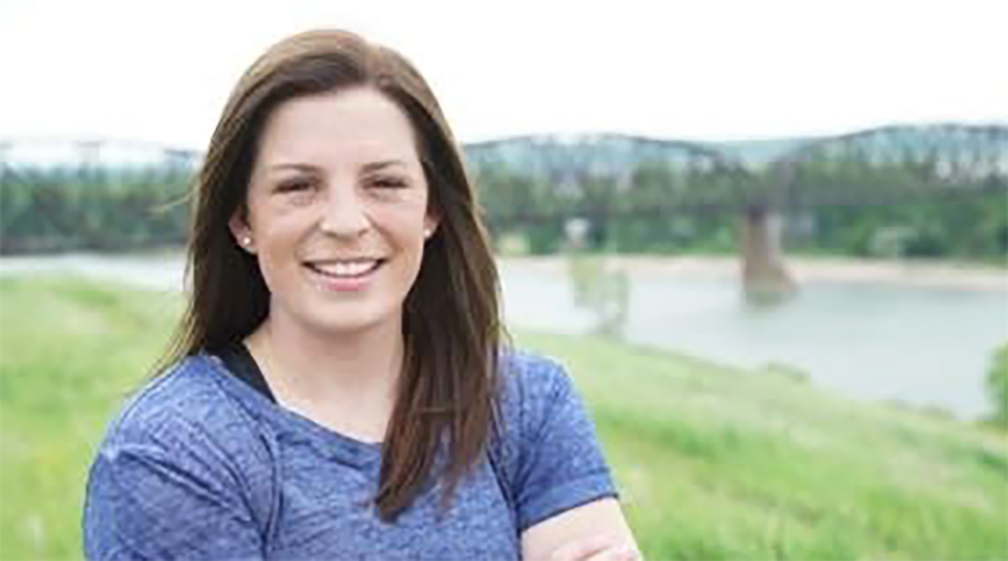 Alexis Rockey

,
Massage Therapist
Alexis is a Bismarck native that recently graduated from Northwestern Health Science University with an Associates degree in Massage Therapy. She specializes in Relaxation and Clinical Massage with Trigger point therapy. She believes that massage can change each clients life in a different way. Whether it is through compression, a comforting glide, or a release from a stretch. She creates a relaxed state in the body and mind while tending to each clients individual needs. She focuses on clients that are experiencing stress through their demanding lifestyles and clients suffering with chronic pain. She strives to make one feel well and relaxed in their bodies. She is now a Board Certified Massage Therapist (BCMT). 
Lacey is a native to Bismarck and graduated from JZ Trend Academy/Paul Mitchell Partner School as a Nail Artist. She has always loved being creative and expressive and knew the beauty industry was right for her especially doing manicures and pedicures. Forever changing, there's never a boring day with always something new to learn and master. She was inspired by her mother who was also a cosmetologist. Lacey grew up either going with her mom to get her nails done, or she did Lacey's herself. She loves going out and having a fun girl's spa day. Cosmetology has given her the opportunity to build relationships and make clients look and feel great about themselves.  
Front Desk Receptionists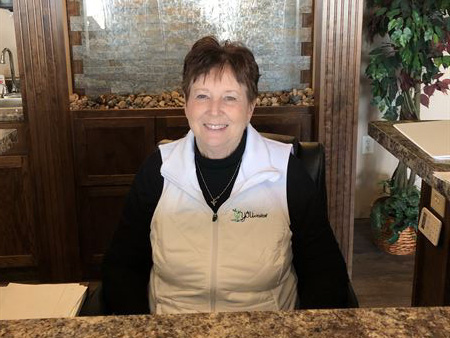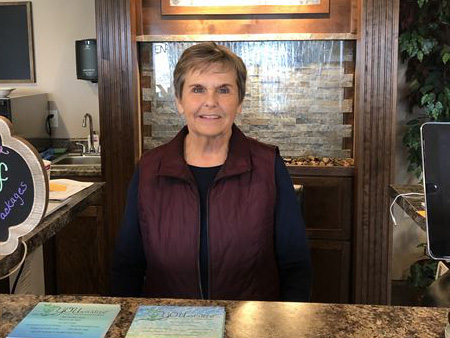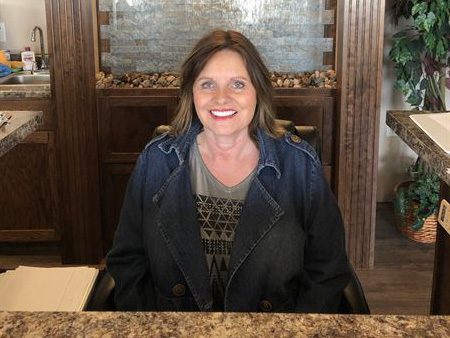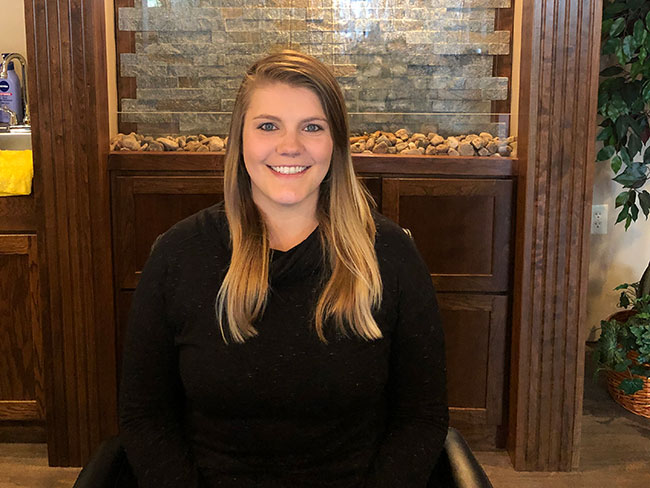 Smoothie Bar Staff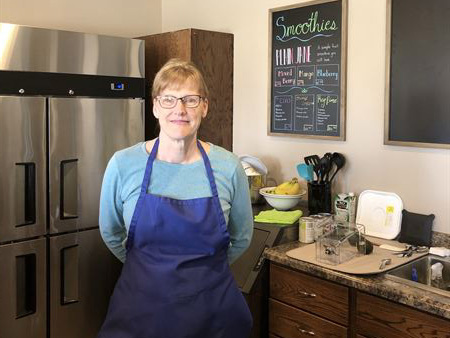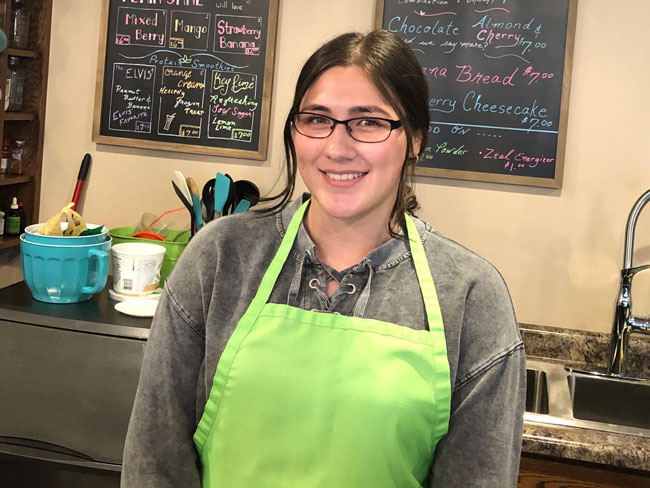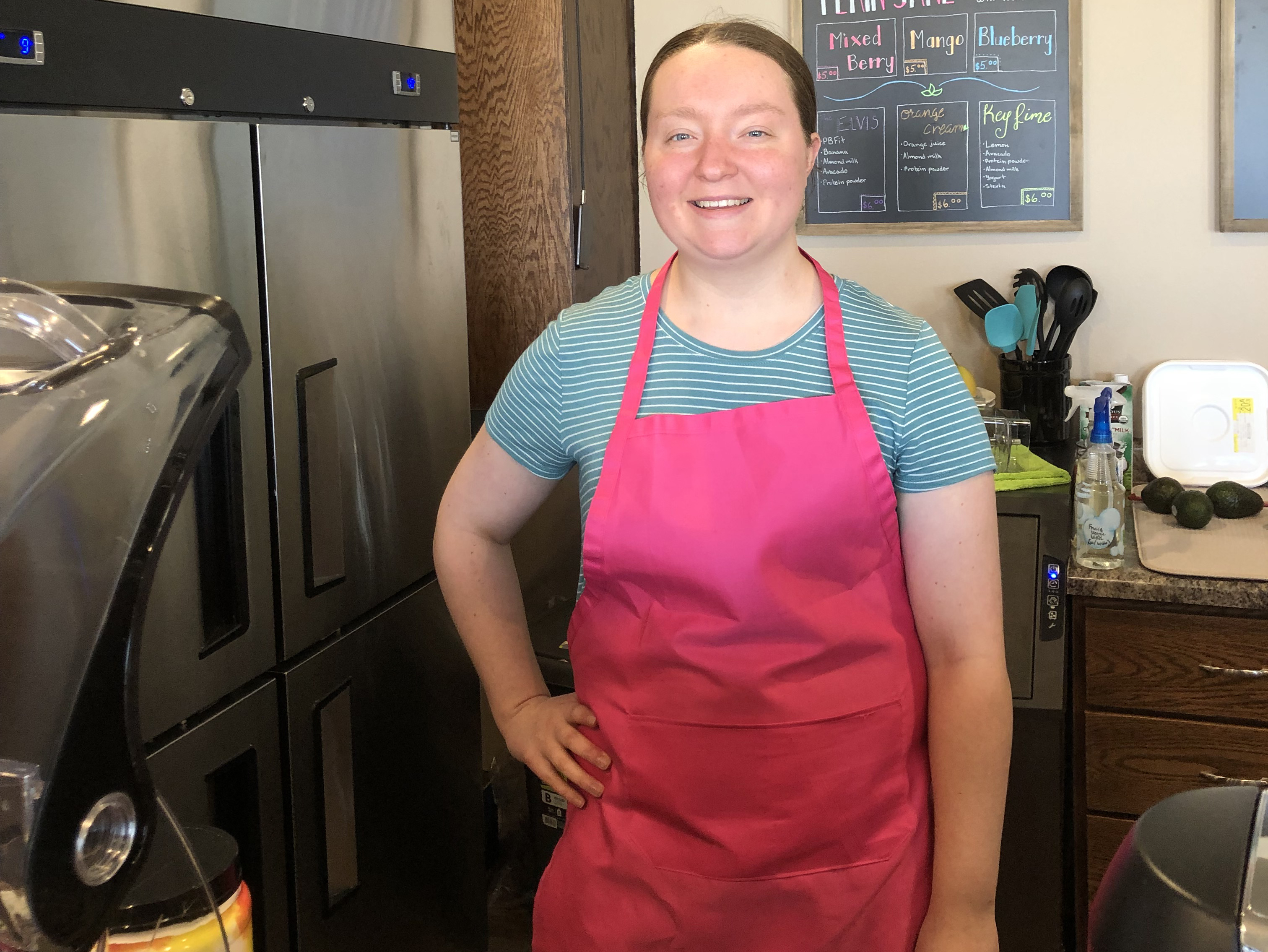 Visit Us
3320 Hamilton Street
Bismarck, ND 58503
Contact us
701-415-0350
info@youvitalize.com
Open Hours
M-T 9 am - 8 pm
Fri 9am - 4pm
Sat 9 am - 1 pm