Get YOUniquely      Revitalized!
Welcome to YOUvitalize, a one of a kind wellness spa & venue located in Bismarck, North Dakota, and created with YOU in mind. Dedicated to helping our clients discover the best version of themselves, we provide an array of holistic health and beauty spa services that promote wellness and reduce stress. No judgement, here, only love and a fun, inviting, totally inclusive community atmosphere.
Party & Meeting Rooms
YOUvitalize has 3 beautifully decorated rooms that are perfect for meetings, conferences, banquets, birthday parties, baby showers, relaxing couples' retreats or even weddings. Bring your own food in or have us cater it for you. Whatever you can dream up, we can help make your next event everything you hoped it would be. Hourly rental prices are $100 for the Ballroom, $75 for the Tropicana, $35-$50 for the Studio room. Wedding and catered events vary. Call 701-415-0350 for a personalized quote.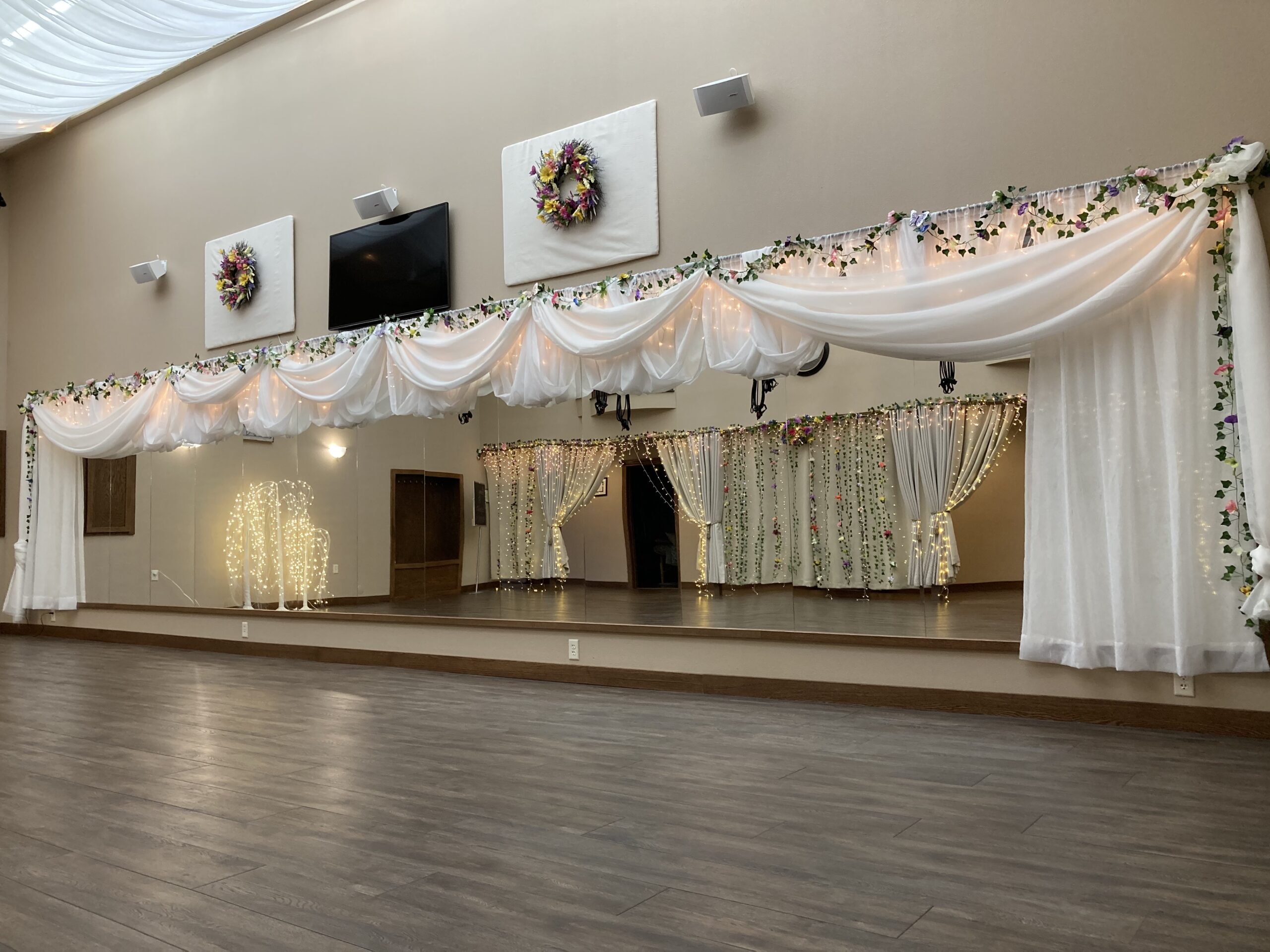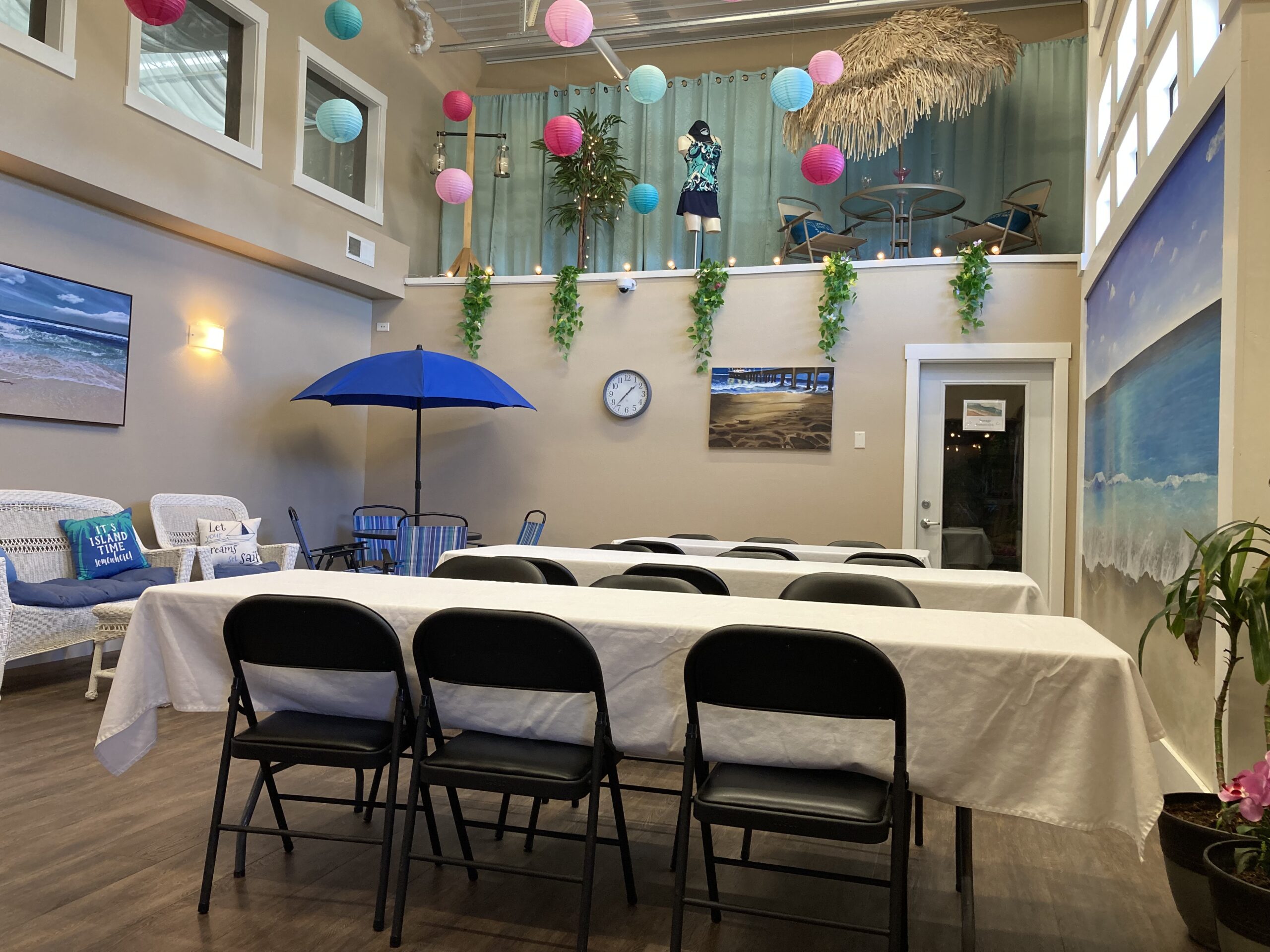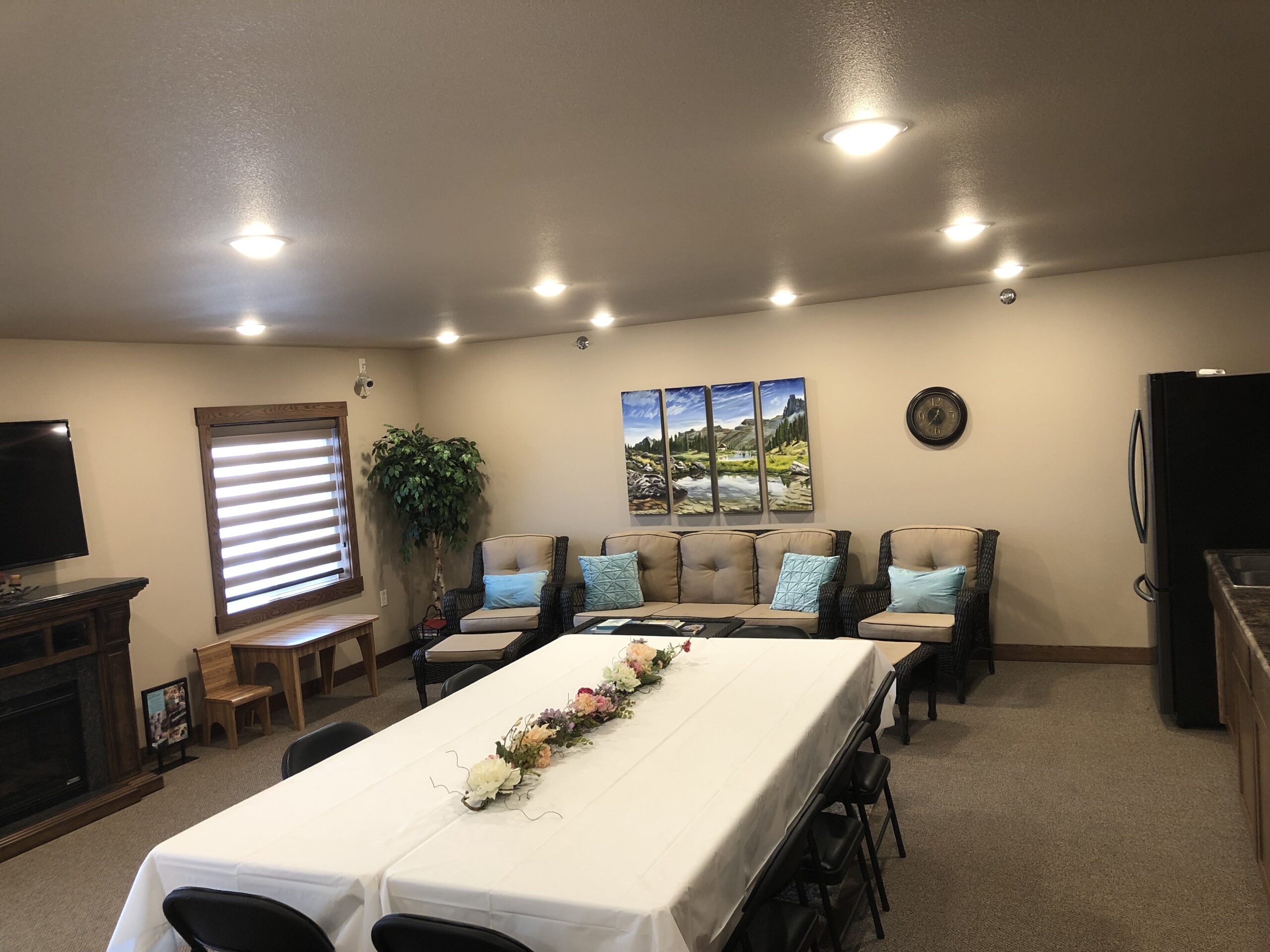 Ballroom
Our Beautiful Seasonally Decorated Ballroom holds up to 100 people seated and is perfect for Workshops, Seminars, Bridal or Baby Showers, Anniversary or Birthday Parties, Christmas Parties, Graduations or even Weddings! Tables & chairs are included & the room is fully equipped with a TV for slideshow presentations, Bose speaker system & microphones. Optional Dinnerware, Tableware, and Table Runners are also available. $100 per hour room rental.                                                                                           
Tropicana
The Tropicana Lounge is our space with a FUN atmosphere featuring a huge Ocean Mural, Wicker Furniture and Beach Umbrella seating, that can hold 30-50 people. Let us help you plan your next Girls Night Out, Karaoke Party, Hawaiian Luau, Birthday Party, Team Meeting, Bachelor/Bachelorette Party, Wine Tasting Party or any kind of fun celebration you can think of! Also, a great space for an Open Bar or Cash Bar for your Wedding or Special Event! $75 per hour room rental.                                                                               
Studio
Spacious, yet cozy and inviting, the Studio room is perfect for a small special occasion, party or meeting! Featuring a beautiful fireplace, TV for slideshow presentations, refrigerator, cabinetry, and tables and chairs to accommodate up to 20-25 people. This is a great space to hold your Baby or Bridal Shower, Tea Party, Bible Study, Mary Kay Party or Birthday Party for a few suggestions. $35 per hour room rental for a meeting with no food in the room. $50 per hour room rental for a party that involves food in the room.
Improved Mental, Physical, and Spiritual Health in One Stop
Wherever you are on your journey, you'll soon discover that YOUvitalize is the place where healing happens. We welcome clients of all fitness levels to engage in our unique group or private group fitness classes, including Yin Yoga, Hatha Flow Yoga, Strength & Agility, Candlelight Stretch, Iso Body Tone, Fountain of Youth, Wellness Ed and even Bungee Fitness! Detox and relax in our Infrared Sauna and Aqua Massage Bed. Make an appointment with our Wellness Practitioner to help you on your wellness journey. Check out our Smoothie Bar where we use whole fruit in our smoothies, and offer other healthy snacks! You'll love that we also have a Hair and Nail Salon, a Threading Specialist and a Facialist in house. Our goal is to provide YOU the opportunity to truly get YOUniquely revitalized at YOUvitalize!
Hours
Monday  1pm - 7pm
Tuesday 10am - 7pm
Wednesday 10am - 2pm
Thursday 10 am - 7 pm
Friday  10am - 2pm
Saturday - Sunday   Reserved for Weddings, Venue Event Rentals and Private Spa & Bungee Parties
Contact us
701-415-0350
info@youvitalize.com
All Services are by appointment only and may be beyond the hours listed. Please call to schedule.
Visit Us
3320 Hamilton Street, Ste 4
Bismarck, ND 58503